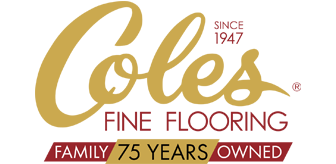 San Diego
COLES FINE FLOORING
1170 W. Morena Blvd.
San Diego, CA 92110
(619) 276 5140
STORE HOURS
Monday: 9AM - 5PM
Tuesday: 9AM - 5PM  -  Today's Hours
Wednesday: 9AM - 5PM
Thursday: 9AM - 5PM
Friday: 9AM - 5PM
Saturday: Closed
Sunday: Closed
About NFA Retailers
Looking for a local flooring and carpet store? NFA retailers are located throughout the United States and Canada and have a wide selection of the highest quality flooring products currently available. NFA retailers have experienced and knowledgeable staff who will guide you through each step of selecting the right flooring for your home or business. Whether you need new carpet or a new hard surface, our friendly flooring experts will help you find exactly what you need to fit your style and lifestyle.
The brands you trust. The local quality service you deserve.
Home is now your everything. Your work. Your school. Your local café. Your gym. When your home is given a whole new meaning, we're here to help you. NFA retailers are your local flooring experts that carry all the floor brands you trust. Contact your local NFA flooring store today to shop local and to get started on your next flooring project.